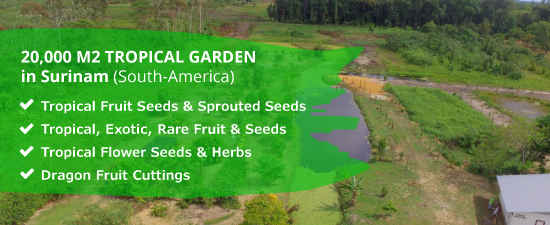 All our plants are growing in the warm tropical sun of Surinam, located around the equator next to the Amazon rainforest! A beautiful place with ideal weather for a lot of tropical fruits and plants.
We have a big piece of ground (almost 20.000m2) in Suriname, South America. As owner I live in the Netherlands but my family and workers are taking care of all the land with love and passion for "natures gifts".
We have more than 150 sorts of fruit from all over the world but not all the trees are old enough to give fruits yet. Every year and from now on every month we will have more and more. We are already building this for years and now is the time to spread our exotic seeds and knowledge.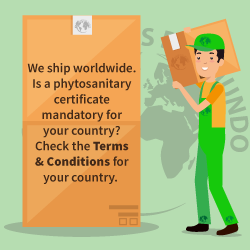 12 Years of experience in TROPICAL SEEDS & DRAGON FRUITS
Visiting us in Surinam – South America – A REAL EXPERIENCE
You will get a tour over all the land
You can taste all the fruits that are ripe and ready to eat
We will tell you our plans and some of our secrets and upcoming plans 😉
You will get a little present (some seeds) after the tour as symbol of love and appreciation for everybody who is loving mother nature for her sweet tropical creations! #sharingiscaring
Entrance tickets (costs)
People who already bought something from us have FREE ENTRANCE! 🙂
People who are new and no customer so who only want a tropical garden and fruit experience (tourist) have to buy ticket for: $20,- per person
This is our 20.000m2 Tropical Experience Garden
SEEDS OUT OF STOCK?
Do you want a notification about NEW STOCK?
Do you want to be the first to know about New Seeds & New stock, New Dragon Fruit Cuttings, New Special Fruits in stock like Capuacu and Theobroma Bicolor? Our newsletter subscribers hear it first!
We also give away Free Seeds if we have new stock and old stock has to be sold soon (only to our subscribers).
Benefits after your Newsletter Subscription
New stock? You know it first!
Limited stock? You can buy it as one of the fist
Free Seeds, free give aways
Updates & Interesting information
Sending Your Tropical Fruit Seeds to all over the World
We are sending tropical seeds from the Netherlands. All the seeds come from Suriname in whole fruits to the Netherlands in special fast shippings.
Why do we ship from the Netherlands and not Surinam?
We open the fruits in the Netherlands and sent the seeds fresh and clean to everybody. The reason behind this, it's because the Post Office in the Netherlands is really fast with sending stuff all over the whole world.
In Surinam it's much slower. Surinam is a Third World country with no good infrastructure. From Surinam, it's simply impossible to send to a lot of countries. Furthermore, there are special colonial bonds between the Netherlands and Surinam, which is why we can ship very good and fast to the Netherlands (from Surinam).
So this is the fastest and best way to do it. It's a strategic choice so you will get your seeds faster and more fresh! We are blessed with the bonds between both countries and blessed with family members in both countries who are doing this all together with passion for plants :-).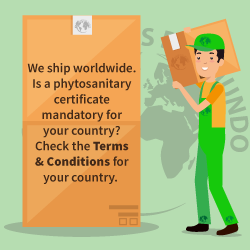 Best Selling Seeds online
Below our best selling seeds, fruits, cuttings or other products.